There are structures that have been regarded as "miracle" from ancient times. When, who, for what, and how did they make them?
There are many hypotheses on their origins, including mythology. Even when approached with human commonsense or modern science, there are no clear answers yet.
Since Tachibana Nankei, a doctor from the Edo Period, described them in his book as 'three miracles',
they are called "Three Great Miracles of Japan", and they continue to fascinate people through the eons.

Miracle Giant Rock Floating in Water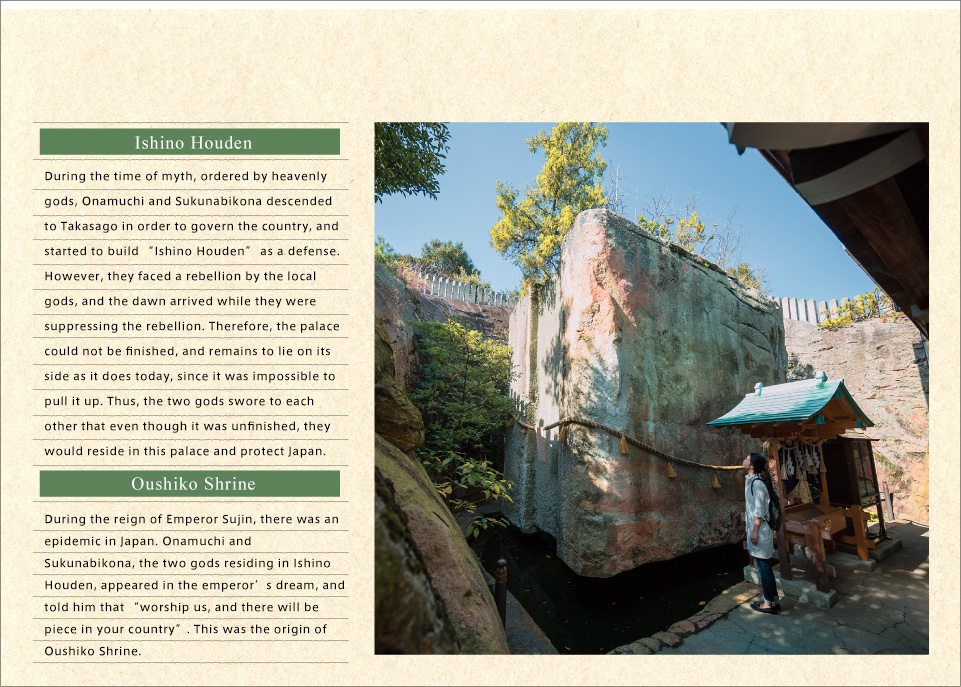 Legendary Ama no Sakahoko (Upside-down Spear of Heaven)
standing on the peak of Takachihonomine Mountain,with many mysteries.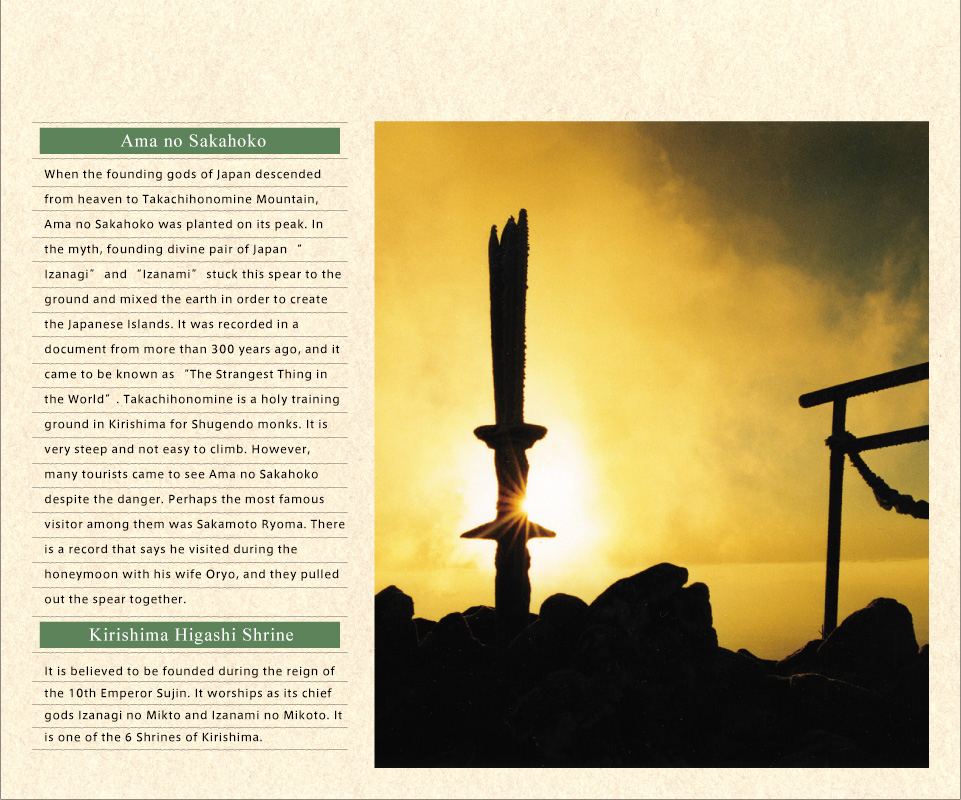 During the time of social turmoil,
the color of water in these 4 mysterious holy jars Changes.